Shofar Repair, Cleaning and Fine Tuning Service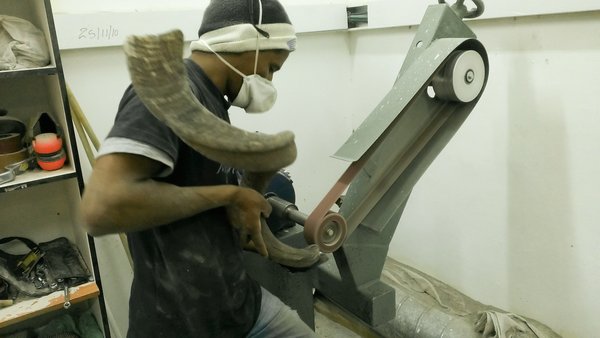 Shofar Repair, Cleaning and Fine Tuning Service
Shofar Repair, Cleaning and Fine Tuning Service

We will clean your shofar with proven methods that will not harm your shofar.
We will also polish the inside of your horn as well as the outside of your horn
We will also fine tune it so you can produce better sounds.
If it is damaged , has a crack or broken we will mend it.
We can also get rid of the foul smell that is usually found with most shofars.
We will send it back to you with Shofar Teaching
Please ship your shofar via USPS priority mail or via UPS ground to:
THE SHOFAR REPAIR SHOP
12021 SW 131 AVE
MIAMI, FL 33186-6491
Shofars can ONLY be shipped and may not be delivered to us in Person and you may not pick up the shofar in person either.The address above is just an address to receive items and correspondence.
This service is performed by our consultant Maestro Valentino. He is a master craftsman and performs this work off site at his own repair shop. Turnaround time is about 7-10 days depending on his workload.